Inserting Forms
ID: EBT-EDIT-FRM
In Marketpath CMS it's easy to create and insert forms onto a page. In this lesson you'll learn how to insert an existing form into an HTML editor content area.
To insert a Form, place the cursor where you want to form to appear, click the Add/Modify button

, and then click Form (Fig. 1).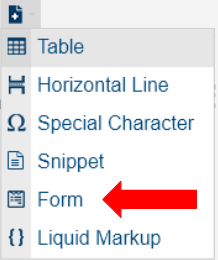 Fig. 1 - Add/Modify toolbar actions
This will prompt you to select an existing Form (or create a new one).
After selecting the Form, a placeholder will be inserted into the editor (Fig. 2). Because forms are complicated and can cause unwanted behavior in the editor, they are not rendered there. Instead, use the page Preview to see it fully rendered.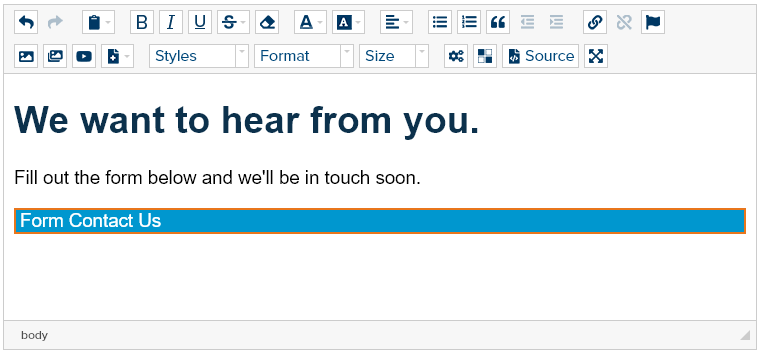 Fig. 2 - The Contact Us form inserted into the HTML editor
---
---