Overview
ID: PRFL-EDIT-OVER
Marketpath CMS Profiles are primarily maintained within the Marketpath CMS Manage portal located at cms.marketpath.com. Any changes made in the Manage portal are synced to the Live site.
Note: Some implementations of Profiles may include creation and editing capabilities on the Live site as well. Refer to your template developer or package provider to determine what live profile signup capability is enabled on your site.
Regardless of how your live site is set up, profiles login and live profile signup may be disabled directly from your site settings. To access profile settings, click Site (in the primary left-side navigation) -> Site Settings. This will open the settings for your site, which includes your profile settings (fig. 1).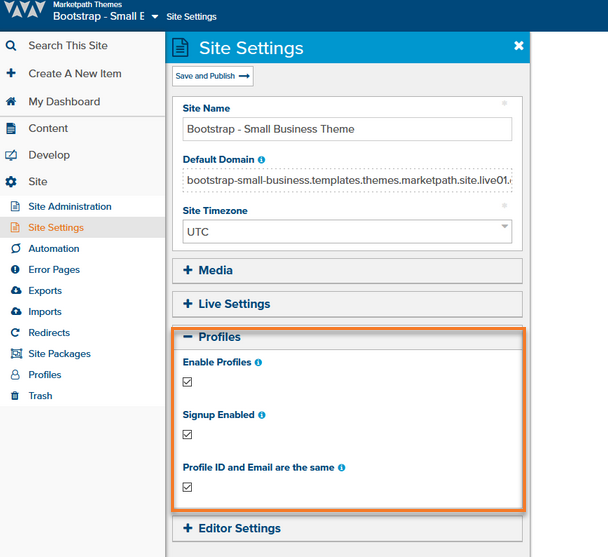 Figure 1 - Site Profile Settings
To access Profiles, open Site (in primary left-side navigation) -> Profiles. This will open the list of all Profiles for the current site (Fig. 2).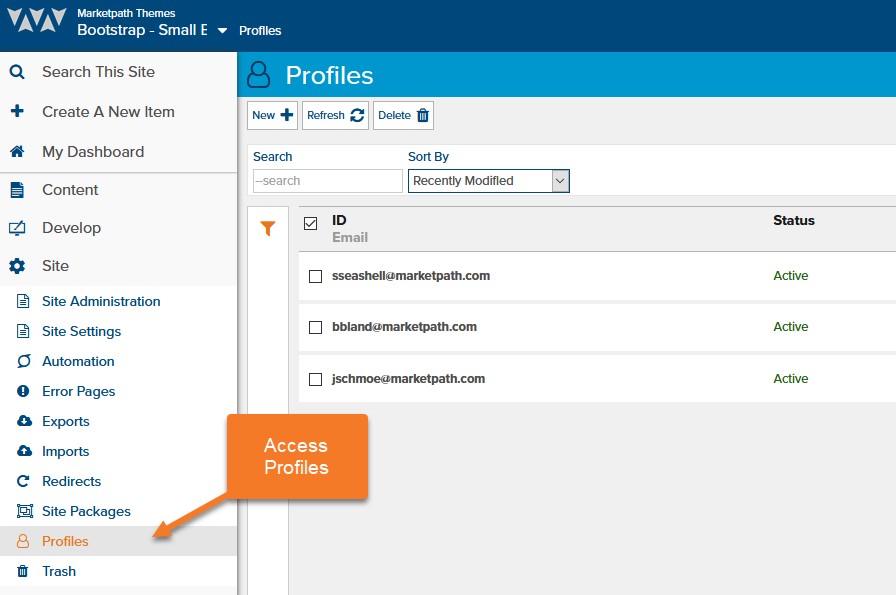 Figure 2 - Site Profiles
---
---